"Educationists should build the capacities of the Spirit of Inquiry, Creativity, Entrepreneurial and Moral Leadership among the Students and become their Role Model."
Dr.A.P.J.ABDUL KALAM,
Former President of India
ABOUT THE DEPARTMENT
Department of Education was started in the year 2005.The department offers M.Ed., Programme which was recognized by National Council for Teacher Education – Southern Regional Committee (F.SRO/NCTE/2006-2007/11863).The department has made great contribution in all the dimensions of higher education viz., Teaching, Research and Extension activities.
PROGRAMMES OFFERED
SANCTIONED PROGRAMME
Course

Recognition Order No. & Date

Intake

Master of Education
(M.Ed -Regular)

F.SRC /NCTE/2009/ M.Ed /Ro/2001 dt 24.04.2009 (APSO:4603)

50

Bachelor of Education
(B.Ed Part-time)

SRO/NCTE/SRCAPP3427 /B.Ed Part-Time /TN /2016-2017 / 85034 dt.02.05.2016

100
Student details
B.Ed Students
M.Ed Students
FACILITIES
1. Library
The Department library is equipped with more than 2500 books on different titles on education along with journals/magazines.
Details for Facilities
Details for Library Books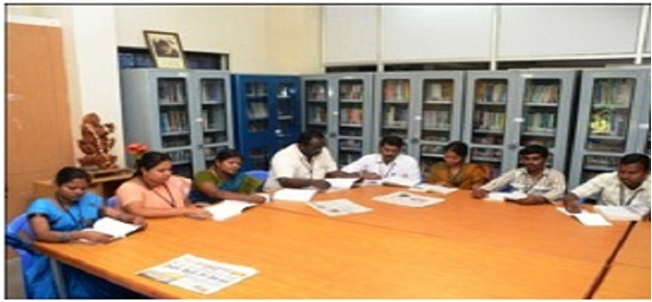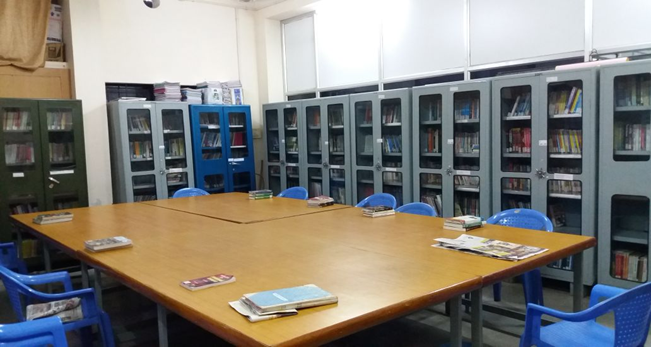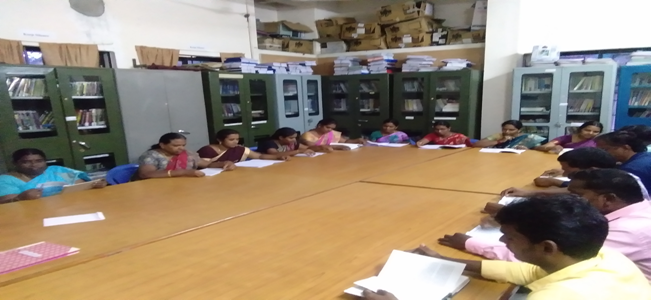 2. Language Laboratory
The Department of education has established a language laboratory for both the language to develop language skills of the student.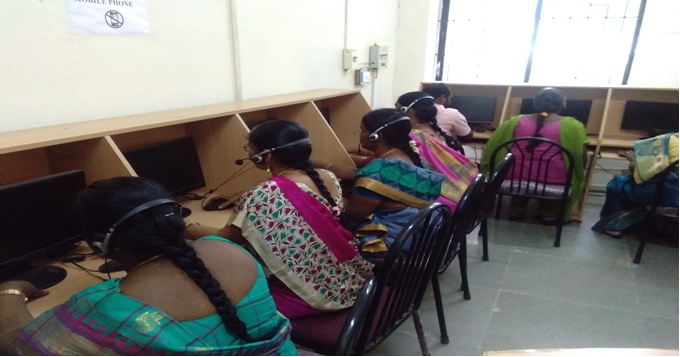 3. Psychology Laboratory
A psychology laboratory is equipped with more than 250 tools related to educational research.
4. Computer Laboratory
A Computer laboratory is equipped with 30 computers with internet cnnectivity.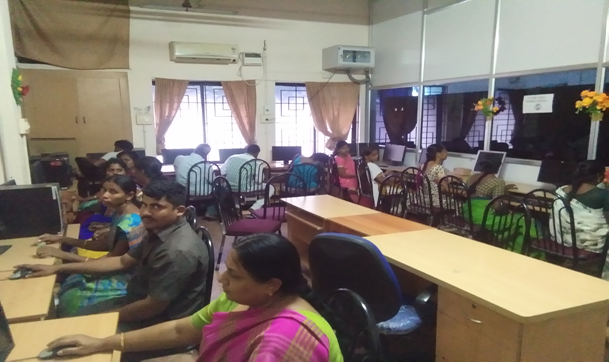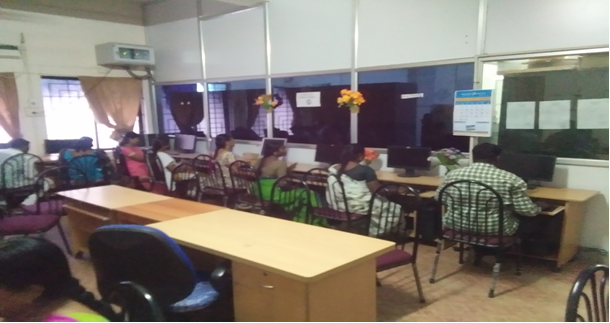 5. Educational Technology Laboratory
Educational Technology laboratory with computers, LCD Projectors, and OHP etc.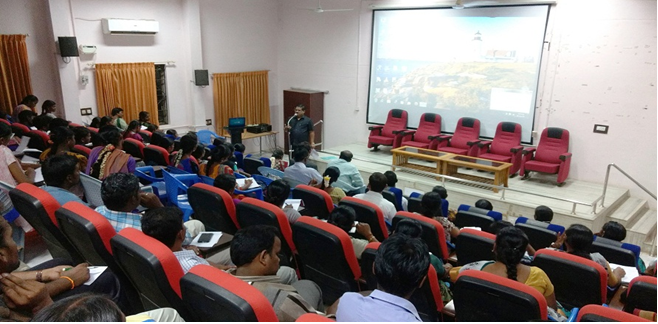 6. Smart Classroom
The Department has smart classroom with modern teaching-learning facilities.
FUNDED PROJECT
Dr.K.Nirmala, Professor and Head Principal Investigator
Dr.M.Vakkil, Co-Investigator
Mr.R.Vinodh Kumar, Co-Investigator
| S.No | Title of the Project | Funding Agency | Quantum of Funds | Duration |
| --- | --- | --- | --- | --- |
| 1. | Proliferation of value Education through Technology enhanced pedagogy and Mathematics in Schools | ICSSR | 6,36,400 | 2 Years |
Details of NCTE Affadavit and Approval Order