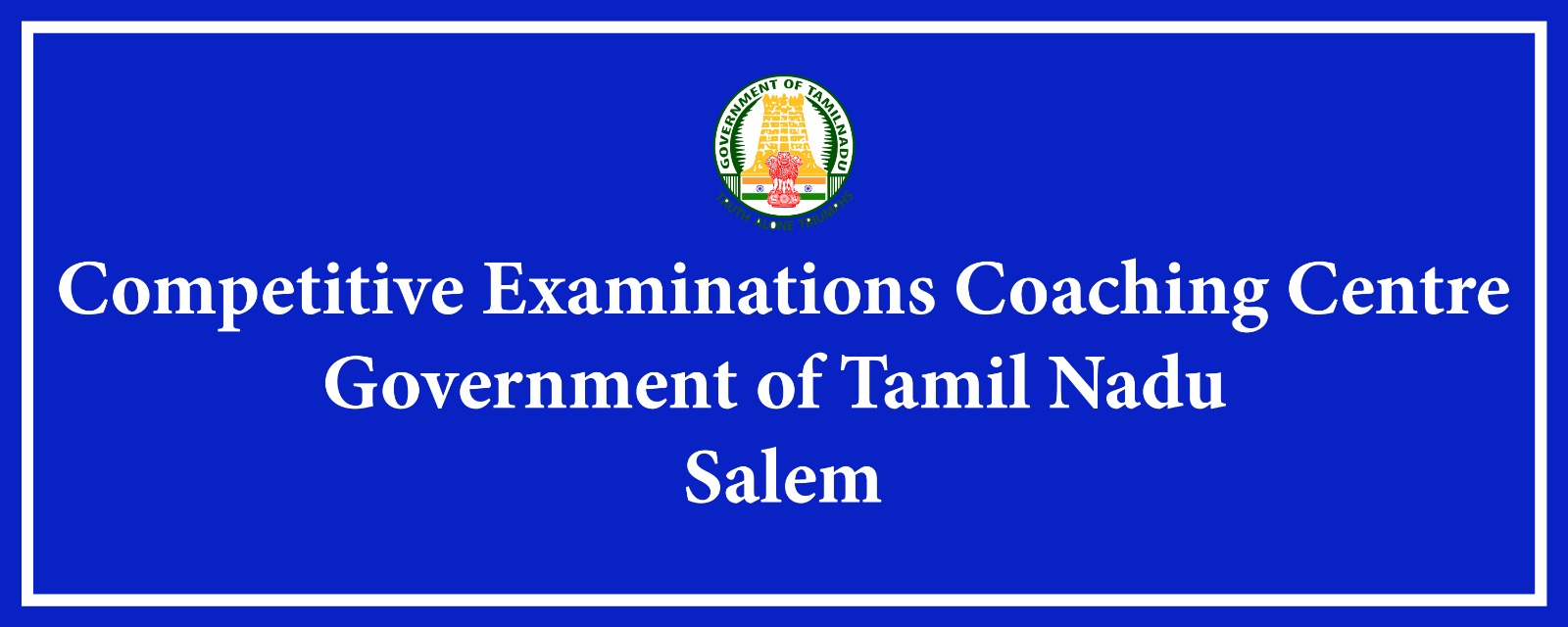 About the Centre
The Tamil Nadu Government sanctioned approval for the establishment of four new Competitive Exams Coaching Centres across Tamil Nadu. Following the establishment of two centres at Chennai and Coimbatore, the third Centre was established and inaugurated by the then, Chief Secretary of Tamil Nadu Government, Dr. V. Irai Anbu at Periyar University on 21st June 2023 in the presence of the Salem District Collector.
The main focus of the centre is to give free coaching to the exam aspirants and to improve the entry of Tamil Nadu candidates in the Central Administrative Services and also in State Governments, administrative posts and Governing Services both in Central and State Sectors. This Centre will give free coaching to the Central and State Governments' competitive Examinations such as UPSC/ TNPSC/ SSC/RRB/ IBPS etc., to the aspiring candidates (200 candidates/ batch) for a period of six months i.e. two batches per year.
This centre will be functioning in Periyar University Library with the full administrative and financial support from the Tamil Nadu Government. The Periyar University Library facilitated with 1,1000 books comprising all the subjects and around 5000 competitive exam books and magazines relevant to competitive exams is made available for the candidates selected for coaching. Hence establishment of this centre at Periyar University is a great boon to the aspiring students of Periyar University and the youth of Salem and nearby Districts.